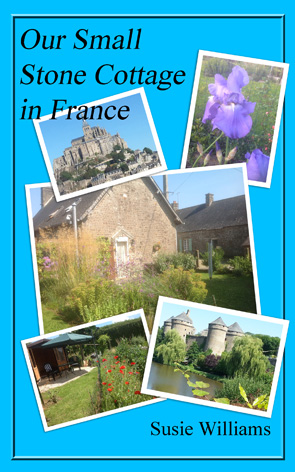 Now available as a Kindle Book and in paperback format, 'Our Small Stone Cottage in France' tells how Susie and her husband make a snap decision to buy a cottage in France. (First published April2015 as 'It's Not Too Late').
It recounts their brief search for the 'perfect' cottage, then the adventure of taking over their second home in the Pays de La Loire and the renovation work involved.
Time is found for exploring the local countryside, getting to know the French neighbours and becoming absorbed in French rural life.
Family and friends pay visits and Susie becomes interested in the history of the region, delving into the local archives.
Not a 'how to' guide, this book shows what can be achieved with a little determination; and the enjoyment of embarking on a new project in later life.
Click the picture links below to access the photos.